Although Puerto Rican food is often compared to Spanish, Cuban and Mexican cuisine, it is a unique tasty blend of Spanish, African, Taíno, and American influences, using such indigenous seasonings and ingredients as coriander, papaya, cacao, nispero, apio, plantains, and yampee.
With the rain forest, incredible beaches, world-class golf, and more, Rio Grande has an incredible variety of experiences available.
But one thing everyone does while they're here is eat. ;)
Here are our 5 favorite restaurants in Rio Grande: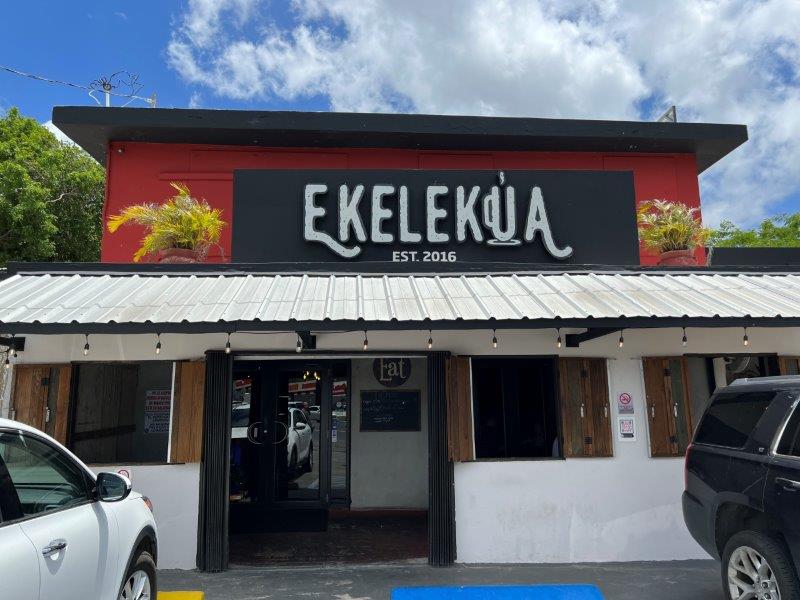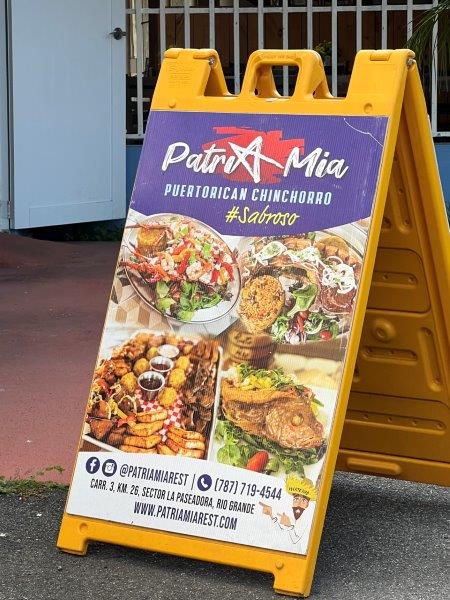 1. Ekelekua – Features an outstanding Porto-American menu with a touch of European influence in a cozy atmosphere. Open 7 am-3 pm, for breakfast and lunch only.
2. Patria Mia – Fantastic local Puerto Rican cuisine. We recommend anything smothered in their garlic cream sauce, especially Mofongo—a Puerto Rican staple.
3. Kokos Pizza & Bar – A hidden gem just off Highway #3 with fantastic pizza pies. We recommend the Carbonara or the Pig. For you non-pizza lovers, there are plenty of other choices from burgers and tacos to traditional Puerto Rican food.
4. El Yunque Food Truck Park – This one can be hit-and-miss for when individual trucks are open, but your best bet is the weekend. They have a variety of food and drinks to choose from, with options guaranteed to please everyone. We love Tripleta sandwiches from "Munchie Killer" and authentic Puerto Rican cuisine from "La Dieta Pa Cuando?" (translates to "The Diet Starts When?").
5. Desperado – Looking for a little surf and turf? Then this is your place!
Aside from these favorites, Rio Grande also has most of your favorite staples, including your regular fast-food chains. You can venture into Carolina or Luquillo for even more of your favorites.
A few honorable mentions:
El Verde BBQ – A great variety of pork and chicken with famous Puerto Rican sides.
La Familia Bakery #2 and Rico Pan – Be sure to check out the local bakeries for doughnuts, pastries, and delicious sandwiches. Grab a loaf of bread (Pan Sabao) to take home while you're there. Not fancy, but so good!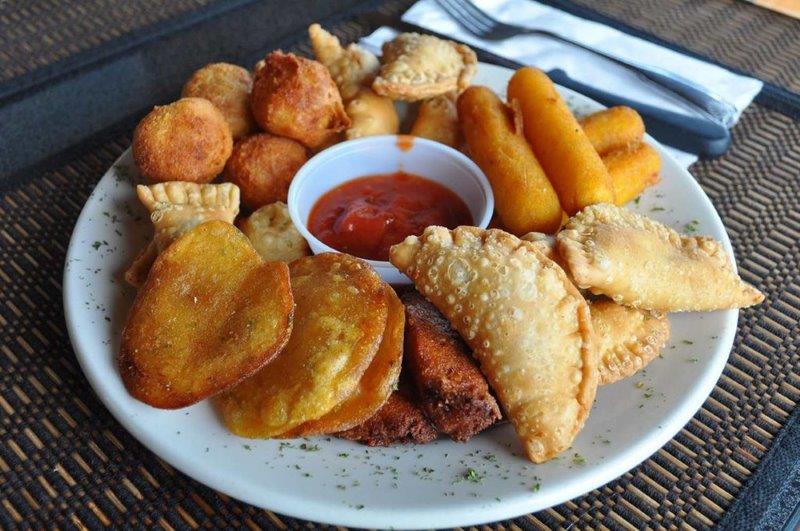 When in San Juan try some of these great places we love to eat at…
Barrachina (where the Piña Colada was invented.)
While you are in Puerto Rico be sure try these favorites
If you are looking for a great place to stay for large groups of family and fiends while visiting these great restaurants be sure to check us out @ Tropic Like It's Hot Airbnb Puerto Rico
---