"You know, you may not be born in Puerto Rico, but Puerto Rican is definitely born in you." -Rosie Perez
If you're like many of our guests here at Tropic Like it's Hot, visiting Old San Juan, El Yunque, the local beaches, or taking the ferry to the other islands may be high on your list of priorities for when you get here. If that's the case, I wanted to share a few "local secrets" about how to visit these attractions and how to avoid come common mistakes.
If you want take the hassle out of planning a fun activity just book an excursion from one of the great local companies. They will plan everything for you - you just show up and have fun! Everything from Rain forest adventures, ATV, Ziplines, horse back riding, scuba, snorkeling, day trips to secluded beaches on sister islands, etc. You can book here https://www.puertorico-airbnb.com/excursions
Here are the top must see attractions or things to do in Puerto Rico
Old San Juan - It's not a very big area and most of it is walkable, but parking can be tricky. If you're lucky you might find a spot on the street, but I highly recommend the parking garage "Multipiso Doña Fela". It will cost you around $5 for the entire day, it's centrally located, and you can walk to all the attractions from there. Check out this map of the top 10 most photographed locations of Old San Juan or Google the phrase "Old San Juan Walking Tour" and download a map of the most common attractions.


El Yunque – During Covid19 and even several years later a reservation was needed to get into El Yunque. Now it open to all who show up at the entrance gate with a caveat. Once the park allows 200 vehicles to enter they will pause letting new people in. Once 20 cars leave again they will being to admit new guests. Here is the website to learn more about the park https://www.fs.usda.gov/elyunque. Download maps here to plan out your day https://www.fs.usda.gov/main/elyunque/maps-pubs. At the time of this blog post every area was open accept for La Mina Falls. The must sees include Mt. Britton Tower, Juan Diego Falls, La Coca Falls, Yokahu Tower, and Angelito Trail.
Pro Tip: If you are turned away at the gate due to capacity issues and still want to experience El Yunque, take the road less traveled—Route 186 El Toro Scenic By-way
https://www.fs.usda.gov/recarea/elyunque/recarea/?recid=82971. This area of El Yunque doesn't have all the tourist attractions, but it's still a beautiful drive and there are a few small waterfalls you can check out.

Beaches - Local beaches tend to get busy from 12-4 pm. I would recommend getting there by 10 or 11, especially on weekends—although we love going between 4:30-5:30 to catch the sunset just as everyone else is packing up and heading home. Luquillo Beach is beautiful, with calm water for a relaxing day. La Pared is famous for surfing and boogie boarding. I would also recommend Playa Fortuna or Seven Seas Beach in Fajardo. Isla Verde in Carolina is also a great beach to spend the day at if you're near San Juan. But the ultimate beach in Puerto Rico is not found on the main island—Flamenco Beach on Culebra is consistently voted a top 10 beach in the world by various travel companies. You can only get there 2 ways—by booking a flight or taking the ferry. Which brings me to the next point…


Ferry to Vieques or Culebra – As if there isn't enough to do on the main island, if you're seeking adventure and want to try something new, I highly recommend visiting the other Puerto Rican islands off the east coast. To get there you need to take the ferry from Ceiba https://www.puertoricoferry.com/en/buy-tickets/
This is another one of those situations where it's not expensive (less than $10 for a round trip ticket) but you MUST plan ahead as ferry tickets sell out very quickly. I recommend checking for tickets about a month out. Once again, the tickets are released sporadically, so you just need to check the website often and snatch them up when they're available. When you arrive on Culebra there are two methods of transportation—taxis or Jeep/golf cart rental. On Vieques you can rent bikes, scooters, or cars. A car is necessary for getting to the best beaches. They have taxis available but they won't take you to some of the hidden gems. It really depends on how adventurous you want to be. On Culebra, if you want to spend most of your time at Flamenco then just take a taxi, but if you want to explore the little island and visit different beaches then get a rental (a golf cart will cost you about $75 per day, but it's a lengthy process). Excursions are also available which include everything—your ferry ticket, transportation around the island, guided snorkeling, etc. This is the way to go if you don't want to worry about the logistics. Did I mention snorkeling? Tamarindo beach is great for spotting sea turtles! I highly recommend it.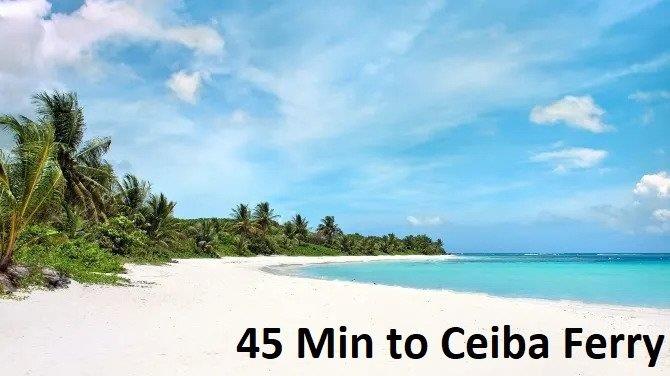 Bioluminescent bays – There are five bioluminescent bays in the world and three of them are in Puerto Rico: Mosquito Bay, Laguna Grande and La Parguera. Laguna Grande is the closest, but unfortunately due the recent hurricanes there aren't many microorganisms left in the bay. Mosquito Bay is great but is tricky unless you plan on spending the night on Vieques Island as there are no late-night ferry routes to bring you back. La Parguera is worth the drive because it's the only bio bay where you can get out and swim in the water. The other bays only allow you to kayak. Just keep in mind that bio bay tours are excursions that generally need to be planned in advance. Also, because they have to be done after sunset (to see the bioluminescence), we recommend spending the night close by rather than making the 2.5-hour drive back to Rio Grande in the dark.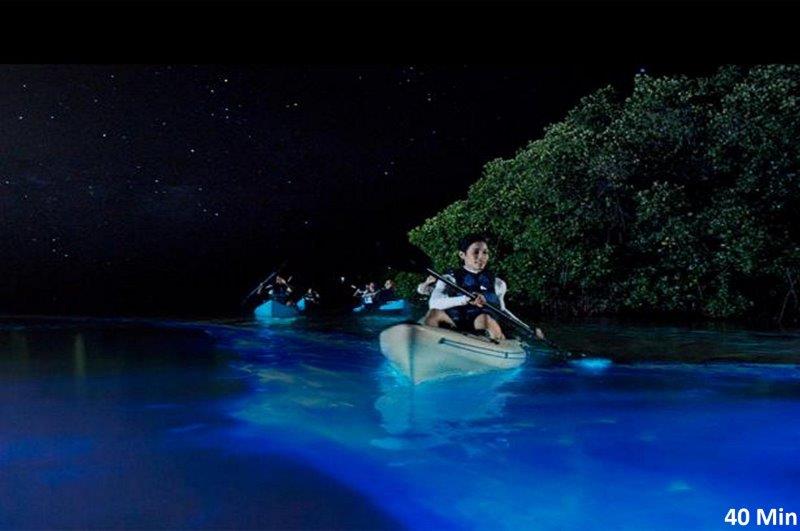 As always, if you have any questions about Rio Grande or Puerto Rico in general—or need a great place to stay—we're happy to help! If you'd like a price quote for the dates you have in mind with your discount applied, just hit reply with the dates! Visit us at Airbnb Puerto Rico